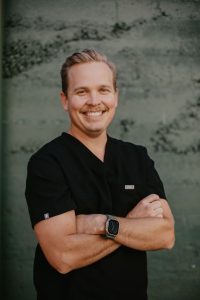 Brent D. Erickson DMD, MS in Orthodontics
Dr. Brent D. Erickson has been practicing in the Grants Pass area since 2015. He received his Bachelor of Science degree in biology from Oregon State University and later went on to graduate from the Oregon Health & Science University School of Dentistry in 2014. Dr. Erickson completed his orthodontic residency from 2014 to 2017, where he gained advanced training in orthodontics. He continues his education monthly and participates in larger educational meetings on a yearly basis. He is a premier provider of Invisalign® clear aligners.
Dr. Erickson is a proud member of:
His goal as an orthodontist is to create long-lasting smiles in a comfortable environment that cultivates experiences and memories like no other, and to give confidence with joy.
Dr. Erickson was born and raised in Grants Pass! He attended Highland Elementary School, North Middle School and Grants Pass High School, and he is familiar with and invested in our community. He lives here with his wife, Ashley, and their four kids and dog, Timber. When not at the office, he enjoys adventuring with the family, doing all things outdoors, making YouTube videos for his channel (Wild Ones), playing soccer and golf, going snowboarding, and playing video games.
Want to teach your child more about braces? Read "What if Buck Needs Braces?" by Dr. Brent Erickson, a story in memory of his son.
Meet Our Team
Dr. Brent Erickson is proud to present our fantastic team! Energetic and experienced, our lively team is devoted to one thing: your care. We are active in the community and local schools and are thrilled to invest in our patients' lives, inside and outside the office. Learn more about our GPO team and our orthodontic care in Grants Pass, Oregon, by calling us at 541-474-0860. Meet with our orthodontist today!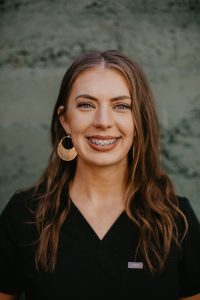 Morgan
Treatment Coordinator
Morgan joined our practice in 2021! She received her Bachelor of Science degree from Southern Oregon University. She loves the family-friendly, welcoming and energetic environment that Dr. Erickson cultivates at our office! She contributes to our success by helping families find comfort and confidence in our practice. It is so special for her to get to know each patient and be part of their journey at GPO!
Morgan is married to her husband and has two kids. She volunteers at Edgewater Christian Fellowship in the Kids Wing. Her hobbies include playing golf and soccer, doing home projects, going camping, and having family adventures.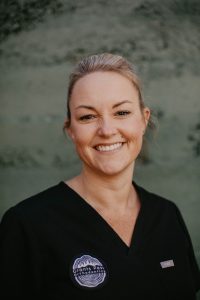 Sarah
Expanded Function Orthodontic Dental Assistant
Sarah is originally from California and moved to Grants Pass in 2002. She has worked in the dental field for 16 years, and she joined our practice in 2015 and received her EFODA certification in 2017! She works directly with Dr. Erickson and our patients to transform a great smile into something extraordinary. Sarah loves getting to know our awesome patients and families while being a part of the joy experienced as smiles transform with every passing appointment.
Sarah is married to her best friend, Travis. They have two amazing young boys, Riley and Skyler, and a beautiful little girl, Taylor. The family enjoys boating, snow skiing, riding at the Oregon Dunes and all that Southern Oregon has to offer!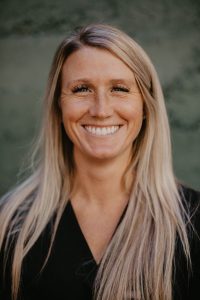 Tiffany
Orthodontic Dental Assistant
Tiffany has more than 10 years of experience as a dental assistant, joining Grants Pass Orthodontics in 2018. She enjoys working with such a variety of people, as each day brings something new, challenging and rewarding. Tiffany is outgoing and fun and a wonderful part of the team!
Tiffany is blessed with her husband and two little girls, Kimber and Kinley. She has been around horses all her life and is excited to continue that with her girls! The family is always on the go with lots of outdoors activities.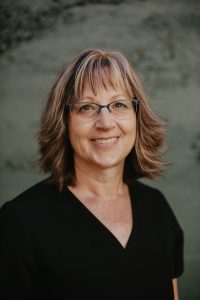 Cindy
Sterilization Technician
Cindy grew up in Grants Pass, is married and has two adult children. Her passion in life is her faith and her family! She enjoys camping with friends, dirt bike riding and spending time in the great outdoors!
After staying home and raising her children, Cindy entered the workforce and was employed by UPS, helping her husband during Christmas. She then worked as a records specialist for the State Courts. She joined Grants Pass Orthodontics as a sterilization technician in 2015 and enjoys her varied tasks, her patients, and her kind and supportive coworkers!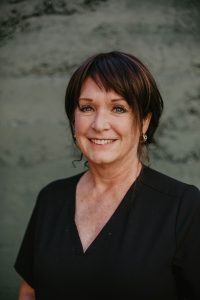 Check back soon to meet LaRae!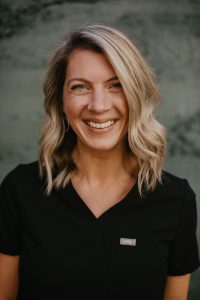 We were happy to have Alex join our practice in February of 2022! She loves the focus we have on patient relationships, community and teamwork.
Alex is married to her husband, Mark, and together, they have three growing boys. Her hobbies include hiking, camping, exploring Oregon and traveling with her family.